Since 2012, 21st Century is organizing work of the Interreligious Working Group (Council), which for the first time gathered 11 major religious organizations present and operative in Georgia, including the Georgian Orthodox Church. This is the first precedent of fully-fledged interreligious dialogue in Georgia.
Currently Council consists of following religious organizations:
1.Georgian Apostolic Orthodox Church
2.Muslim Union of All Georgia
3.Armenian Holy Apostolic Church
4.Roman Catholic Church
5. Yezidism in Georgia
6.Evangelical-Baptist Church of Georgia
7.Pentecostal Church of Georgia
8.Jewish Community in Georgia
9. Evangelical-Lutheran Church in Georgia
10.The Seventh-Day Adventist Church
11.Salvation Army
Council is committed to accomplish following missions:
Discussion of issues that are in common interest of religious organizations; and planning/implementation of collaborative events.
Discussion of issues that are in the interests of two or more, religious organizations in order to find solutions.
Providing communication and enhancement of cooperation between religious organizations and relevant governmental agencies.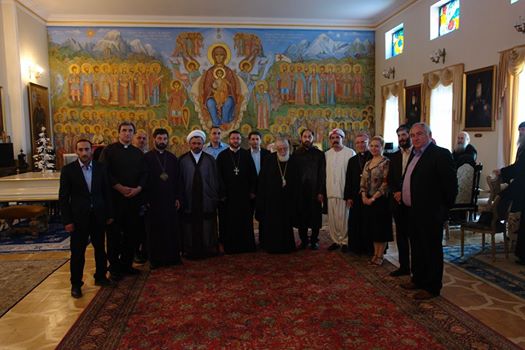 Meeting of the Interreligious Group with Catholicos Patriarch of All Georgia, Ilia the Second.